Amazing B Stock Bass Bargains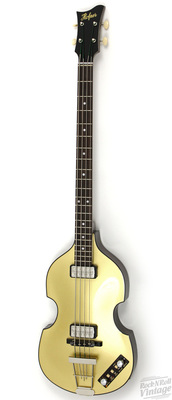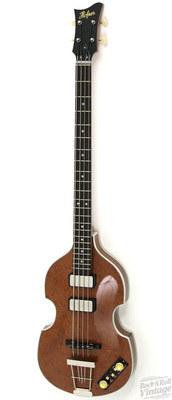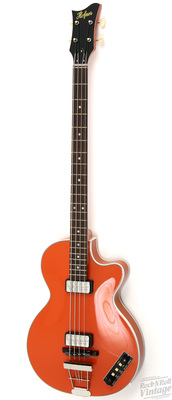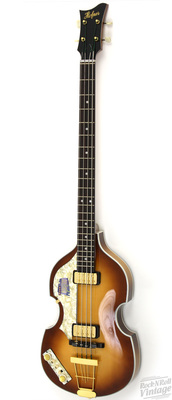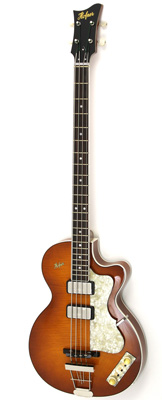 We've just purchased a large shipment of close out and B stock basses.
From left to right - Gold top, Walnut stained Birdseye, Orange Club, Lefty Ed Sullivan and CV Violin finished Club
Take your pick $2499 (Walnut $2295) , includes case and 2 year Hofner warranty.
Please contact us for details and additional photos
---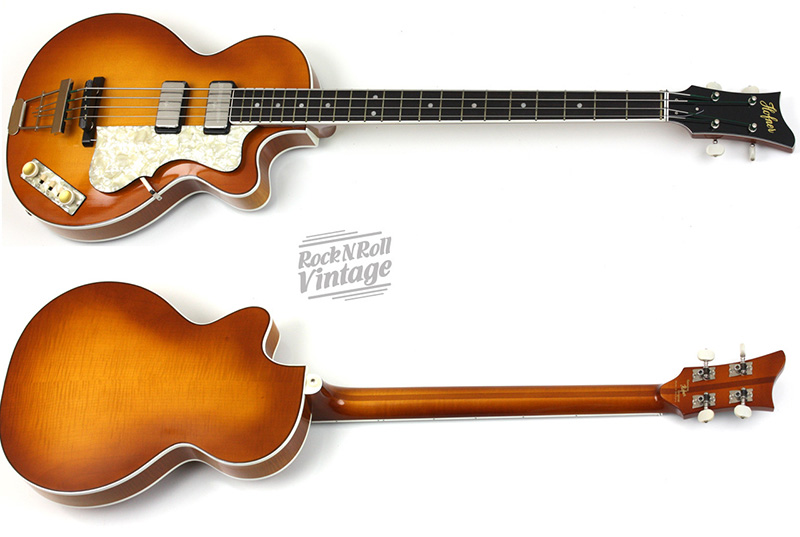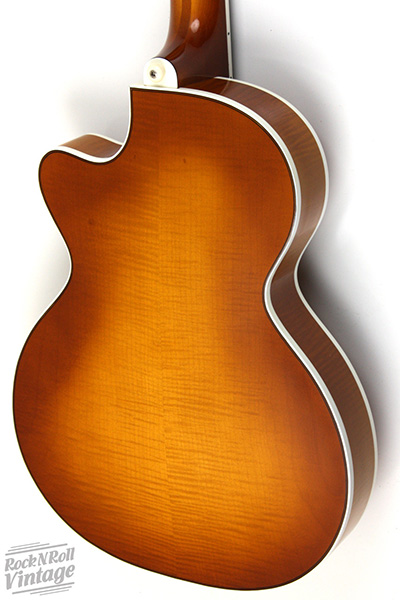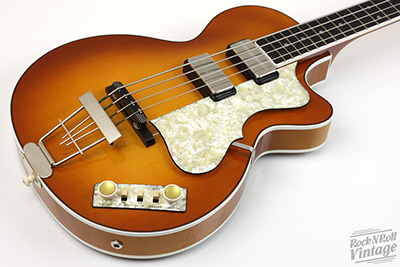 New for 2016- Hofner Flame Maple Club Bass featuring Flame Maple Top, Back and Sides.
Price:$2869
---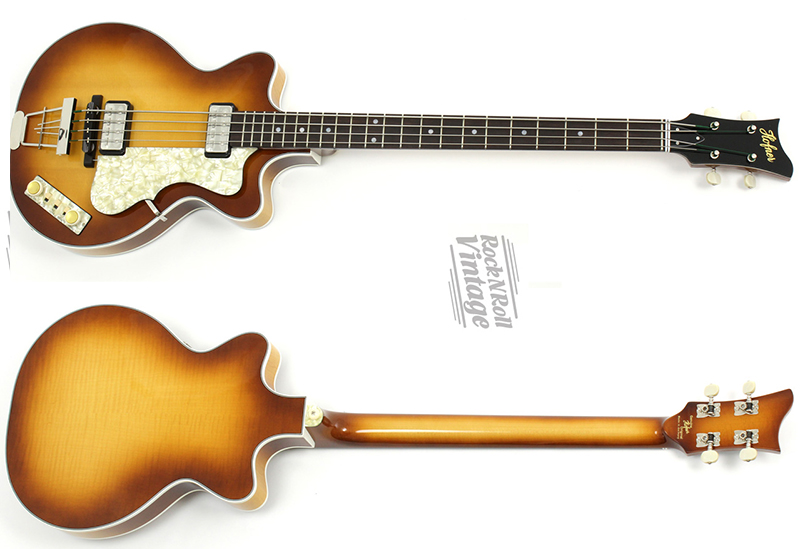 Limited Edition Gold Label Hofner Double Cut Club Bass. Design was originally custom made for an artist, feedback was so positive Hofner decided to make a few more. Less than 10 made. All were sent to the USA.
Price $2869
---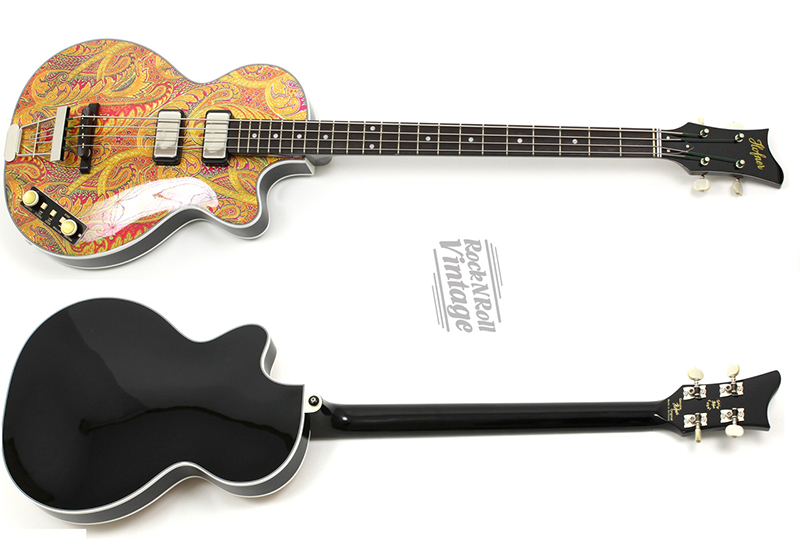 Very cool paisley top club. One of only a few built. Even better looking in person. Please contact us for additional photos and info. Includes Hofner hard shell case and 2 year factory warranty. $3199
---
Here's a one of a kind custom shop 58 reissue.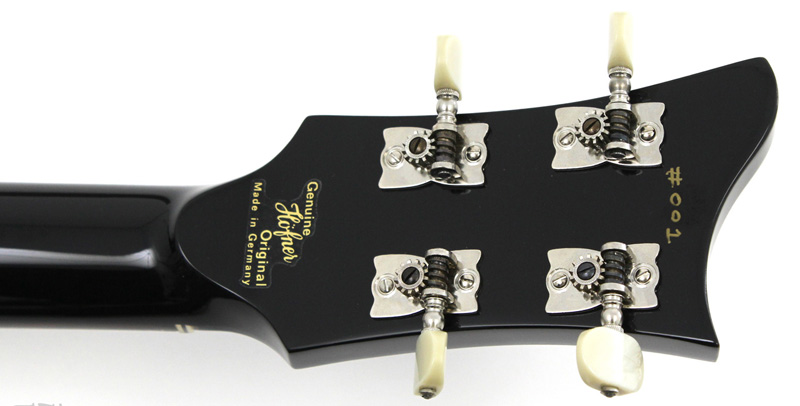 Awesome bass, just finished by the Hofner Custom shop. Jet black with toaster pickups and 58 bass spacing. Custom shop 58 Serial number 1. The 58 has been discontinued so this will probably be the last one made.
Price: $3499
---
The 3 Pickup German Verythin Custom Closeout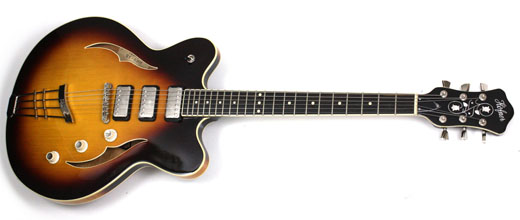 Guitar includes hard shell Hofner case and 2 year factory warranty
Please contact us for details or to purchase this guitar
Close Out Price: $995
---